The newly opened resort, Kalahari, has a first-class spa that includes a chromotherapy steam room, halotherapy salt room, dry sauna, a brow and lash bar, and more.
Enjoy services to relax and rejuvenate the mind, body and spirit. Pamper yourself with our body treatments, luxurious massages, skin care, nail care and hair services. We feature a wet therapy room with a dry sauna, a Chromotherapy Steam Room, Halotherapy Salt Room, whirlpool, spa-specific outdoor pool, brow & lash bar, and relaxing lounge space. Locals enjoy complimentary valet parking.
Note: Our resort is now 100% cashless. Learn more.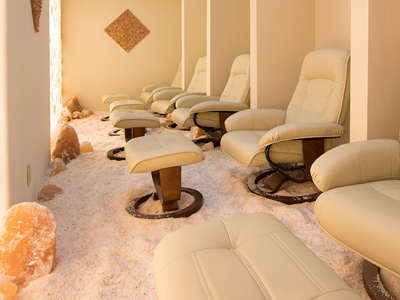 Relaxing Therapy Services
Our salt therapy room contains pure organic Himalayan salt and a high-quality halogenerator to turn that pure salt into the salt vapor that provides so many health benefits to our guests.Learn More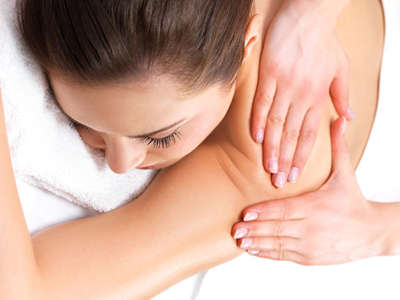 Monthly Spa EPIC Pass Subscription
Time for some Relaxation! Enjoy access to the Hydro Escape area with Indoor jacuzzi pool, Herbal-Infused Steam Room, Dry Redwood Sauna, Outdoor Patio with lounge seating, as well as the Halotherapy Salt Room.Get Your EPIC Pass