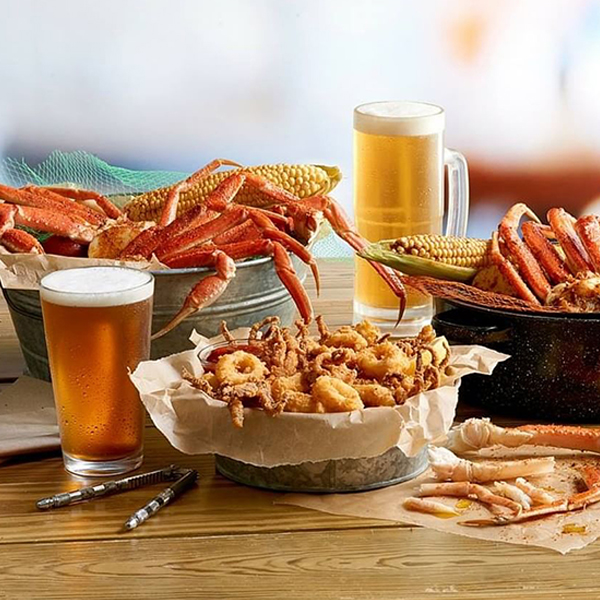 We'd love to tell you that it all started with a shark. A shark that our founders fought off with their bare hands, without dropping their crab or spilling their beer. But that is not completely true. Okay, actually not true at all. Here's what really went down. In 1991, two guys spent the summer cruising down the Gulf Coast stopping at every seaside crab shack along the way. After a long summer of cold beer and hot crab, in the heart of Houston, Texas, Joe's Crab Shack was born.
Joe's is the kind of place that welcomes you in warmly and feeds you delicious seafood. But it doesn't stop there. It's here that good food, good times and good memories are created every day. We're a little quirky, but we're proud of it. So, strap on a bib, order your favorite bucket of crab and don't be afraid to dance.
From its extensive menu, guests can choose from buckets of seasonal seafood, fried shrimp platters, and fish dishes, as well as options from the "mainland" that include steak, sandwiches, and chicken.
Guests can indulge in over-sized and creative cocktails, such as the Shark Bite which is playfully garnished with a shark toy. Since its inception, Joe's popularity has stemmed not only from its menu but also from its retail store.
With various pieces of merchandise for purchase, including the ever-popular tie-dye t-shirt with the phrase "Peace, Love and Crabs," Joe's has become synonymous with the word "fun."
Click here for the current specials.  Specials | Joe's Crab Shack in the US (joescrabshack.com)