Outdoor dining is trending right now, and with the weather cooling off, it's the perfect time to find a patio and dine outdoors! Round Rock has a plethora of al fresco dining options for you to enjoy. You can savor Texas-style BBQ on a stone patio at Salt Lick or brunch by Brushy Creek at the Ruby Hotel. Start planning a culinary trip to Round Rock with our outdoor dining guide.
---
Dine by the golf course at Forest Creek Golf Club. The dining experience at Forest Creek is a hole-in-one! The Players Grill has delectable options for breakfast, lunch, and dinner. After your meal, head to the course for a round of golf.
Nothing beats rooftop dining! Take in the views of Round Rock and eat a delicious meal at the Urban Rooftop. This is the perfect spot to listen to live tunes and unwind from the day. The owners of Urban Rooftop also own Urban Eatery, which offers tasty food and an outdoor patio for guests!
---
The Ruby Hotel is the place to be for a weekend brunch or happy hour. Sip on a signature cocktail and feast on an appetizing meal while overlooking Brushy Creek. The views are outstanding, and the service is superb!
---
This rustic-chic bar and restaurant offers a dog-friendly patio and serves up top-notch comfort food. They have a vast menu with fresh homemade cuisine. Finley's is the optimal place to gather with friends and family for a fantastic time.
---
The Hat Creek Burger Company is the perfect restaurant to take the kids! They have an outdoor playground adjacent to the dining area that is ideal for families. At Hat Creek, they are dedicated to using the freshest ingredients and produce. They even make homemade sauces and bake their buns in-house.
---
In the mood for seafood? We have a perfect place for seafood specialties and outdoor dining. At the Pacific Star Restaurant, you can find Gulf coast favorites like oysters, catfish fillets, and stuffed crab. "Seas" the day and head to Pacific Star Restaurant and Oyster Bar!
---
There's nothing better than enjoying Texas BBQ under the shade of an oak tree. Salt Lick delivers the ultimate outdoor dining experience and has a prime location right by Old Settler's Park and Dell Diamond. Their BBQ is so flavorful, and their sides pair perfectly!
---
Enjoy a margarita and authentic Tex-Mex food on a patio at La Margarita! They prepare their menu from scratch and use quality ingredients. They have a family-friendly atmosphere and run specials like discounted appetizers during the week, and "kids eat free on Tuesdays."
---
The Cover- 3 owners combined their shared enthusiasm for delicious food and sports into a fantastic establishment. Cover 3 is an elegant sports bar and has the perfect combination of sports and upscale dining. Their cuisine and libations are terrific, and their roomy patio is perfect for outdoor dining.
---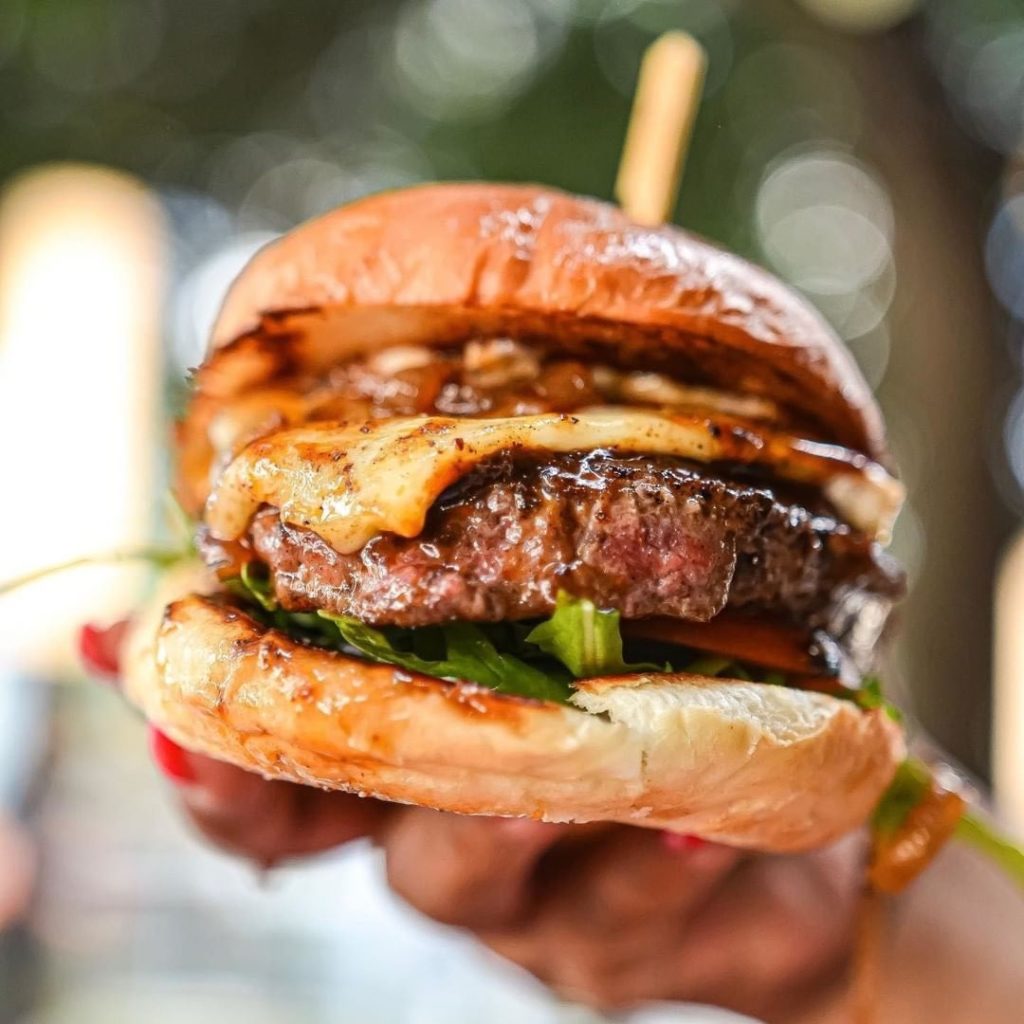 Hop on over to Hop Doddy for a premium burger, hand-cut fries, and a patio! Hop Doddy is well-known Austin based restaurant with locations across America, including Round Rock. They are known for having unique burger concoctions, craft beers, and quality service.
---
This Tex-Mex restaurant is a very popular spot in Round Rock and there is always a steady influx of customers! They use authentic southwestern flavors and original fresh ingredients to make seriously delicious food. Chuy's has so many scrumptious options to satisfy all your Tex-Mex cravings!
---
Looking for a beer garden? Look no further, because the Brass Tap has a spacious beer garden and outdoor dining area. Enjoy a pint of craft beer and chow down on a WiseGuys sandwich during your visit!
---
It's a Texas tradition to listen to live music while eating tacos! Luckily, you can check this off your bucket list after visiting the Alcove Cantina in Downtown Round Rock! They have live music during the week, and they have an expansive food and drink menu with plenty of options.
---
If you have an affinity for breakfast food and outdoor dining, Kerbey Lane Cafe is the place to go! This family-owned business serves up delicious meals made from scratch. They have a boundless breakfast menu, and they offer lunch and dinner options as well!
---
Chips + guac + a patio= paradise. Enjoy a patio paradise at Lupe Tortilla! Lupe Tortilla serves authentic Tex-Mex with homemade guacamole and chips. They have an extensive menu with unique dining options. They even have a special brunch menu with choices like breakfast nachos, carnitas benedict, and pancakes!
---
Sip on a drink and enjoy Irish and Texas cuisine at the Cork & Barrel Pub. This one-of-a-kind restaurant offers the Irish pub experience with a modern Texas twist! Their outdoor beer garden and dining area has it all! It has an outdoor grove and floating fireplaces perfect to relax by.
Craving something else? Check out our full dining directory here! Bon appetit!